Cutter's annual Summit conference is upon us! Our keynoters, panelists, roundtable facilitators and seminar leaders are truly amazing. It's an inspiring — and inspired — group of people. And at the Summit, you get to spend time with these folks. I'm not talking about taking up space in the same room; I'm talking real, quality time. Want to discuss your particular challenge with Rob Austin? Go ahead, sit together at lunch. Hang out during the 30-minute break. Curious about techniques to protect your personally identifiable information? Mark Seiden will give you incredible tips during the coffee break. Are you wondering if some of your staff could deliver greater value in a different role? Talk with Vince Kellen at the cocktail party about techniques you can try to confirm your suspicions.
My point is: the Summit is not just another conference. The Summit is a think-in. It's not one-way communication delivered in an oversized room to people who have little in common with one another. It's an opportunity to see, hear, meet, and most importantly, exchange ideas with the luminaries whose writings you've read for a long time — all in one place. With fewer than 100 people around, you'll get consulting engagement-type, give-and-take advice, not a generic-presentation-got-to-catch-my-flight experience. It's a chance to kick around solutions to your org's business technology issues with Cutter's expert speakers/Senior Consultants and with your peers. The quality of the conversation at the Summit is analogous to a consulting engagement. Practical insight from (and the opportunity to hash out ideas with) some very down-to-earth experts.
You can still register, of course, and enter our drawing for Red Sox tickets, and even bring a colleague with you for no additional fee (see our BOGO deal). Speakers include: Steve Andriole, Rob Austin, Mark Seiden, Tom DeMarco, Vince Kellen, Jeff Kaplan, Bob Benson, Tim Lister, Susan Malisch, Lee Warren, Scott Lancaster, Len Rubin, Deishin Lee, Ken Orr, Mitchell Ummel, John Tibbetts, Jeroen van Tyn, Mike Rosen, Jim Highsmith, and Warren McFarlan. What a cast! Unless you attend, you can't get this collective insight. The benefits of the Summit are gained via the live, personal experience. Join us May 4-6 in Cambridge MA.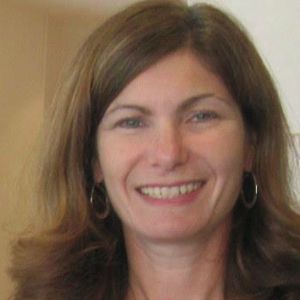 Anne Mullaney oversees Cutter's marketing and product development activities and in-house editorial/research teams. She has more than 25 years experience in the high-tech publishing business.