Here at Cutter HQ, as we fondly call it, we're in full Summit mode: printing badges, packing boxes, tweaking the final menus – getting all the behind-the-scenes stuff done. But that's certainly not the exciting stuff! What is exciting is the program.
As always (this is the 14th Summit we've held here in the Boston area), there's nothing theoretical about the program or sessions. It's all about creating and discovering business-technology strategies that pave the way for success. And since there are no vendor sponsors, there are no pitches, subtle or otherwise, about silver bullet-type solutions.
Here's a peek at Monday's sessions:
We're addressing cloud computing. Lou Mazzucchelli's tackling this topic. If you've ever heard him speak before, you know that Lou (1) is incredibly experienced and knowledgeable, (2) hones in on the "ah-ha" moments, (3) is not at all afraid of being the contrarian, and (4) is very funny. So I'm certain when he takes the podium to talk about the security, privacy and risk issues surrounding cloud computing, he'll point out some risks you've not yet thought about. The panel debate that follows is sure to be both eye-opening and loud!
Since it's the Halloween season, we thought it would be appropriate to have Andy Fried scare your pants off. Andy's a former uniformed police officer, computer programmer, security analyst, and Senior Special Agent with the US Department of the Treasury who now works as a security researcher for a nonprofit organization involved in identifying organized criminal enterprises responsible for fraudulent schemes, DoS attacks, malware propagation, and large-scale botnets. Suffice it to say, he's seen it all. And during lunch, he's going to tell you about it. I wouldn't be surprised to see some Summiteers rush to their laptops to change passwords, security settings, etc. during the short break after Andy's talk!
In the afternoon, Jim Highsmith will reveal the results of his year-long study of the roles and practices of Agile leaders. He's been looking at how activities like performance measurement; facilitating self-organizing teams; facilitating an empowered, collaborative workplace; etc. are incorporated into those agile organizations that are able to weather business turbulence. The panelists who will debate and answer questions from the audience after Jim's keynotes have all dealt with the challenges of making agile really work. I expect this panel, too, to be enlightening.
Rob Austin returns to the Summit this year, but not as a keynoter or a panelist. Instead he'll be the conference moderator. He views every single topic through a variety of lenses: technology, business, and innovation. He's sure to pull out threads of conversation that make you think twice, and ask the really hard questions of both the speakers and the audience members. He's well-versed in the Harvard Business School case study method and will be bringing that hard-hitting style to each of the sessions of this fall's Summit.
I'll post an overview of the Tuesday and Wednesday sessions later.
For those of you reading this post who will be joining us on Monday, I look forward to seeing you there! (If you haven't registered but want to, you still can.) If you won't be at the conference, we'll post some highlights here throughout the week and we'll be tweeting (@cuttertweets) throughout the week.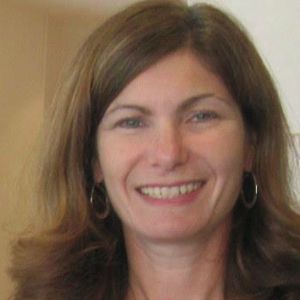 Anne Mullaney oversees Cutter's marketing and product development activities and in-house editorial/research teams. She has more than 25 years experience in the high-tech publishing business.