We've been rounding up Dennises lately: Dennis Adams and Dennis Hogarth have joined our team of expert consultants. But along with the Dennises, we welcome Nancy Williams, Murray Cantor and Don MacIntyre.
Dennis Adams is a long time Cutter contributor. He's frequently presented the academic viewpoint for Cutter Benchmark Review. (If you're not familiar with CBR, it partners academics and practitioners who co-write a survey, analyze the data, and then write opinion pieces — influenced by their academic/practitioner perspective — that are based on the findings. Looking at an issue or technology from both an academic and practical perspective gives CBR readers the 360 view they won't otherwise see.) Now Dennis will add his expertise to additional Cutter research, as well as providing his nuanced insight to Cutter clients in a more personal way via consulting and onsite/virtual training.
For several years, Dennis Hogarth's focus has been in the areas of information risk management and data privacy. These areas have certainly come into focus for organizations around the world, too! If you're wondering if your organization is zeroed in on the right risk issues, and if you want assistance developing effective risk mitigation strategies and putting workable plans in place, Dennis Hogarth is here to help.
Nancy Williams is well-known in the business intelligence world. She's helped many leading organizations formulate business-focused BI and DW strategies. In addition, she's helped many write the business cases that earned them the funding to make those strategies and plans successful. Now she's on board to help Cutter clients get there too!
Murray Cantor has also been a member of Cutter's expert community for some time now. After many years with IBM, most recently as a Distinguished Engineer, Murray has decided to focus on what he's most passionate about: helping software organizations be more productive and improving the outcomes for management and staff. Murray's Development Intelligence™ technique applies business intelligence to software and systems making it possible for organizations to improve any software or systems process. He'll be demonstrating this during a webinar on November 19 in which he'll speak on applying Lean to software development projects — especially those using Agile methods — to improve any software process. (You can register now to attend.)
Don MacIntyre has joined our team after successfully leading some of the largest Agile transformations ever undertaken. As Agile Transformation Lead at Lockheed Martin, the largest provider of IT to the US federal government, Don coached the team that led Agile adoptions at several government agencies, including NASA, the IRS, the Social Security Administration, and the Department of Defense, as well as at Lockheed Martin facilities across the US. Don has been able to overcome pretty much every obstacle to Agile there is, and is excited to help you now, too!
If improvement — in your risk management, agile transition, BI, DI, or any business technology strategy — is what you're after, we're here to help!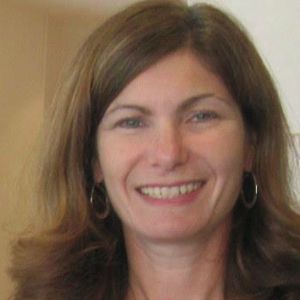 Anne Mullaney oversees Cutter's marketing and product development activities and in-house editorial/research teams. She has more than 25 years experience in the high-tech publishing business.