Digital transformation is at the top of many executive agendas and organizations are investing substantial resources to make it happen. While there may be internal benefits such as efficiency gains, the primary driver for digital transformation is the customer. Customers are now in the driver's seat with high expectations demanding what they want, when they want it, and how they want it – and they will go elsewhere to find it if not satisfied. Years of growth and change have created tremendous complexity and redundancy in large enterprises. This complexity has become more transparent to the customer and so improving the customer experience and achieving true digital transformation requires significant changes to the business and IT environment. Organizations also need to prepare themselves to adapt to future strategic and operational changes more quickly as the pace of change is only increasing.
Driven by the realization that digital transformation is no longer an option, many organizations are looking to leverage best practices to most effectively transform. To address this need, an upcoming issue of Cutter IT Journal with Guest Editor Whynde Kuehn is seeking articles that together provide an end-to-end business perspective on how to define, design, plan, execute and measure successful digital transformation.
We welcome articles from experienced practitioners who can articulate how digital transformation can be achieved and driven from a business perspective – a critical part of which includes the customer experience – in close partnership with IT. We seek to provide practical approaches on how to accomplish these results, supported by real examples and case studies where possible. Furthermore, we would be delighted to hear perspectives on how to manage the change introduced by digital transformation from a people perspective.
Topics may include, but are not limited to, the following:
What does digital transformation really mean to the business? What is the business case for it and why is it so important right now? What would ultimate success look like?
How can we define the direction and scope for a digital transformation from a business perspective?
How can we tie our strategies and goals all the way down to the initiatives that will implement the transformation over time? How do we ensure the final results meet our original business direction and definition of success?
What are the end-to-end set of steps we can perform to achieve digital transformation? What are key factors for success?
How can customer experience be used to drive digital transformation? How can we define and communicate the customer experience we aspire to throughout the organization?
How can we translate business direction and desired customer experience into the changes necessary to operationalize them within the business and IT environment? What role do business and IT architecture play in this?
How can we build and maintain a close partnership between business and IT throughout the digital transformation process?
How can we frame the business and IT changes necessary to achieve digital transformation within a business context? How can we plan and prioritize the work to be executed over time in a top down manner?
How can we help all of our stakeholders, both internal and external, through the changes introduced by digital transformation? How can we pace the change in a way that it can be consumed? What other considerations are there from a people perspective?
TO SUBMIT AN ARTICLE IDEA: DEADLINE JUNE 14, 2016
Please respond to Whynde Kuehn at whynde[dot]kuehn[at]s2etransformation[dot]com, with a copy to cgenerali[at]cutter[dot]com and include an extended abstract and a short article outline showing major discussion points.
ARTICLES DUE: JULY 22, 2016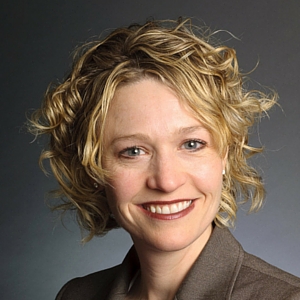 Whynde Kuehn is a Senior Consultant with Cutter Consortium's
Business & Enterprise Architecture
practice. She is a long-time business architecture practitioner, educator, and industry thought leader, who takes a business-focused and results-oriented approach to business architecture. She has extensive experience in enterprise transformation and planning and was a key player in one of the largest business transformations in the world.