I'm sure our invitation isn't the only one you've received to a conference on digital transformation. So, you're probably wondering, what makes Cutter's Summit 2016 — focused on digital transformation — different and worth spending the time and money on? Here are just 3 of the many ways that the Summit stands out:
1. No lectures, no talking heads. Every session is interactive. There's a case study session, where you'll work through the GE and the Industrial Internet case; first on your own, reading the case before you even arrive in Boston, and then with a small group of your peers at the Summit, and finally in a high-energy conversation facilitated by Harvard Business School Professor and Cutter Fellow Karim Lakhani.
There's a hands-on exercise —using Legos — to help try out some change management strategies that are useful during business transformation. Even keynotes aren't just one-way: your questions and comments are encouraged throughout, and the panel sessions that follow are your opportunity to ask questions of —and get feedback from— each of the panelists, each of whom has a somewhat different perspective.
2. The Summit is intimate. There will be fewer than 100 people at the Summit. That includes attendees, speakers, and even staff. And every single one of them is approachable. Hash out your ideas with the CIO sitting next to you. Or with a Cutter Senior Consultant. Or with three of the people in your case study work group. During lunch. Or in the courtyard during the afternoon dessert break. Or over drinks at Monday night's party.
3. No vendors/no sponsors. That's right. No one is accosting you in the hall to give you a demo. There are no product pitches thinly veiled as presentations. When you tell your story and explain your challenges, you'll get real advice from real experts, not some sponsor's business development-type insisting s/he has the perfect tool you can purchase to solve your problem.
I know, I'm biased. But Michael Regnarsen, Chief System Architect, Technology & Architecture at SimCorp isn't:
I really enjoy that the Cutter Summit is not about a single company or about products that someone wants to sell to you, but about how to improve the processes both through learning from experience and thinking anew. I find it inspiring to discuss both cases and challenges that I have with the Cutter consultants who not only have loads of experience but are also authorities in their field. I feel that I can trust the Cutter consultants to be a sounding board based on common sense and experience.  [Read more testimonials.]
The Summit will be here before you know it. It's November 14-15 in Cambridge, MA USA.
This will be the 18th year we've hosted it and every year the program is exceptional; this year is no different. Check out the full program and register now! We have a couple of deals running, and not a whole lot of space left. We'd love to meet you at the Summit!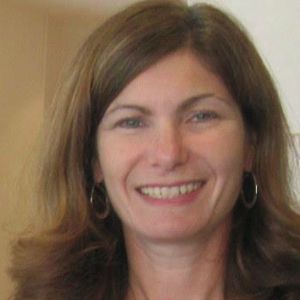 Anne Mullaney oversees Cutter's marketing and product development activities and in-house editorial/research teams. She has more than 25 years experience in the high-tech publishing business.