According to Dr. Stephen J. Andriole, Cutter Fellow and Professor of Business Technology at Villanova University, most professionals think digital leverages emerging technologies. However, Steve Andriole's experience tells a different story:
"The truth is that most transformational leverage comes from operational and strategic technology rather than emerging technology. This is because many business models and processes are antiquated, as evidenced by the relative ease with which, for example, Uber and Airbnb cut directly into the taxi and hotel markets. Of course, there are countless ways emerging technology can improve — and even disrupt — processes and even whole industries, but the real leverage lies with operational and strategic technology, especially when they are leveraged together.

"Does this mean that there's no possibility for true 'disruption'? No, it does not, but it does mean that true disruption almost never happens in established companies with consistent revenue streams. Instead, the startups use technologies to disrupt well-established markets. The reasons for this trend are many, but suffice it to say that established companies are "established" because they've reached some level of revenue generation driven by relatively well-understood processes that together compose an ongoing business model. They are therefore unable or unwilling to disrupt anything. Startups, on the other hand, are completely unencumbered by revenue streams — usually because they have no revenue. Their mission is to invent, so they're much more likely to disrupt old processes and models or create whole new ones."
Thinking about Digital Transformation?
Cutter Research: Cutter clients can read more from Steve on this topic in the Cutter Business Technology Journal article, Five Steps to Digital Transformation.
Cutter Consulting: Find out if your organization is ready for – and which project(s) are ripe for — digital transformation with Cutter's Digital Transformation Readiness Assessment & Project Planning engagement.
Bootcamp: Get your team immersed in the challenges and opportunities digital transformation presents at the Cutter Digital Transformation & Innovation Bootcamp. They'll return with new ideas and strategies that have been vetted by other smart business leaders.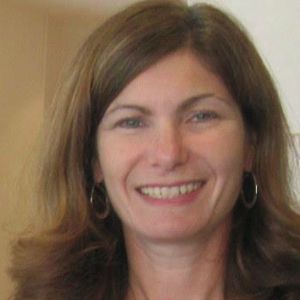 Anne Mullaney oversees Cutter's marketing and product development activities and in-house editorial/research teams. She has more than 25 years experience in the high-tech publishing business.