Cutter Consortium has been conducting a survey to gain insight into how organizations are adopting — or planning to adopt — blockchain technology. We are also looking to identify important issues organizations are encountering (or foresee encountering) in their blockchain efforts. In addition to analyzing the data, Cutter Senior Consultant Curt Hall has been conducting phone interviews with leaders and practitioners from different organizations who are implementing or working to implement blockchain applications. Their opinions and recommendations on using the technology add depth and richness to Curt's analysis. Curt will be presenting his findings in a series of Executive Updates over the next couple of months.
Hall's first Executive Update, published last week, examined the initial survey findings pertaining to:
Status and organizational plans for implementing blockchain in the enterprise
The extent that organizations are currently using blockchain
The establishment of dedicated enterprise blockchain groups
The reason such groups oversee blockchain
Leadership for Blockchain Adoption
"The overwhelming trend is for IT or innovation groups to be responsible for bringing blockchain into the organization," reveals Hall. "When it comes to leadership for blockchain adoption, nearly half of survey respondents report that IT or innovation groups are primarily responsible for blockchain technology adoption. R&D, business strategy, and digital transformation groups/teams trail with a very distant third, fourth, and fifth place, respectively."
According to Hall, "In many cases (but not all), survey respondents claim that it was not so much that these particular groups were picked, it was more that they were the first to realize the potential for blockchain and thus took the initiative to explore the technology. Consequently, at least for these organizations, the blockchain effort is not being mandated from above.
"It's quite logical that these groups — IT, innovation, R&D, business strategy, and digital transformation — are the groups initially in charge of blockchain since they are typically responsible for discovering and evaluating new technologies. But survey participants also believe that eventually the project will be handed off to the group or department responsible for where blockchain will eventually be applied in production (e.g., trading, supply chain, lending, Internet of Things [IoT], warranties)."
Some respondents, however, did indicate that their groups were specifically chosen to lead the organization's blockchain initiative. Here are just a few of the reasons they stated for doing so:
The enterprise architecture [EA] group was chosen because EA has better visibility of IT and how the enterprise can leverage blockchain technology.

— Enterprise architect (IT governance), manufacturing firm
IT has a high degree of business understanding and is best placed to understand the applicability of blockchain as well as its technical implementation.

— Principal architect, engineering R&D, financial services firm
It's not a 'blockchain' initiative; it's an anti-corruption initiative that is 'net-new' — and the innovation team is responsible for net-new.

— Senior/executive VP, strategy, commercial software publisher
Get More Insight on Blockchain:
Cutter Research: Cutter clients can read Curt Hall's full Executive Update, Blockchain Rising, Part I: Status in the Enterprise, where Curt gives more detail on blockchain adoption leadership and provides additional preliminary findings. Not a Cutter client? The Update is available here for a limited-time. [Note: The survey will be open for a little while longer; you can participate here.]
Every so often, a technology innovation emerges out of nowhere that appears to fundamentally challenge the prevailing social and economic paradigms, enabling a leap forward into the future. The Internet of Things (IoT) and blockchain technology are the latest examples, say Nagendra Kumar and Pradipta Chakraborty in Blockchains and the IoT: Realizing The Economic Potential
In Rapid Technology Innovation in Blockchain: Should You be on the Front Lines?, Nate O'Farrell states "Blockchain is here to stay, and while it will take some time to perfect as it becomes more mainstream, businesses should be asking, 'Do we want to be on the front lines of in this area of technology innovation?'"
Bootcamp: Get your team immersed in the challenges and opportunities digital transformation presents at the Cutter Digital Transformation & Innovation Bootcamp. They'll return with new ideas and strategies that have been vetted by other smart business leaders.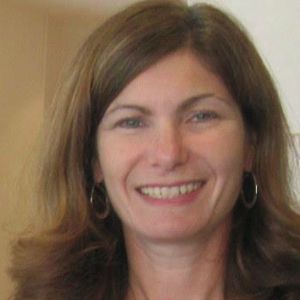 Anne Mullaney oversees Cutter's marketing and product development activities and in-house editorial/research teams. She has more than 25 years experience in the high-tech publishing business.