Robotic process automation (RPA) and cognitive automation (CA) tools are getting a lot of attention. But, as reported by Mary Lacity and Leslie Willcocks in their new report, Smart Service Automation: Benefits, Cases, and Lessons, potential adopters of these new types of service automation tools remain skeptical about the claims surrounding their promised business value. These potential adopters are still not sure why an organization would move to service automation, what they'd achieve if they were to do it, and what are the best practices.
To answer these questions, Lacity and Willcocks conducted two surveys of 143 outsourcing professionals and interviewed 48 people, including service automation adopters, providers, and advisors. From the interviews, they identified 20 adoption journeys. The 20 are in different industries and adopted different automation tools, but they reported common benefits. The benefits include:
doing more work with fewer humans,
improving service quality,
executing services quicker,
reducing service costs,
extending service coverage to 24 hours without shiftwork,
increasing work team flexibility because software is configured to execute multiple processes and can be deployed where needed,
increasing compliance because software is configured to follow regulations and is easily audited, and,
(most surprisingly) increased employee job satisfaction
Lacity and Willcocks call the theme that emerged from their research the RPA "triple win" — it's a win for shareholders, customers, and employees. They write:
Shareholder value included operational efficiency, high ROI in year one, better regulatory compliance, improved scalability, increased adaptability, a more flexible workforce, and delivering competitive advantage. Customer value included improved service quality, faster delivery of existing services, improved service consistency, round-the-clock availability, new services online quickly, and enhanced customer journeys. One surprise from our research was the employee value delivered by RPA. Employees whose jobs were affected by RPA commonly reported more interesting work after RPA (because 'RPA takes the robot out of the human'), that they enjoyed learning new skills, and that their teams gained reputation and recognition from senior managers. We found many employees report­ing higher job satisfaction resulting from all the above. The positives seemed to be: liberation from dreary tasks, learning new skills, and, interestingly, becoming known as an innovator. In fact, many employees were very familiar with new technologies, not least because they had advanced consumer IT at home. They not only welcomed technology investment that improved their work mix, but were now getting credit at work for being involved in innovation. Job satisfaction increased as a result."
Learn More About Service Automation and RPA
Cutter Research: Cutter clients can read more of Lacity and Willcock's research findings, plus 8 case studies in the Cutter Consortium Executive Report, Smart Service Automation: Benefits, Cases, and Lessons.
About the Report Authors: 
Mary C. Lacity is the Curators' Professor of Information Systems at the University of Missouri-St. Louis and a Visiting Scholar at MIT CISR (Center for Information Systems Research.
Leslie P. Willcocks has an international reputation for his work on global management, outsourcing, e-business, information management, IT evaluation, strategic IT, and organizational change. He is a Professor of Technology Work and Globalization in the Department of Management at the London School of Economics and Political Science.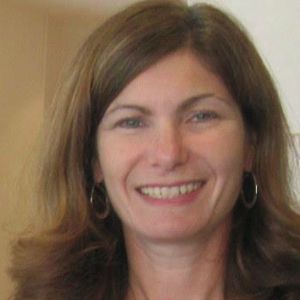 Anne Mullaney oversees Cutter's marketing and product development activities and in-house editorial/research teams. She has more than 25 years experience in the high-tech publishing business.