Last week I wrote about the "triple win" that can come from robotic processing applications (RPAs). But Cutter Fellow Robert N. Charette points out a cautionary tale. In a recent Business Technology & Digital Transformation Strategies Advisor, Charette tells the saga of the Michigan Unemployment Insurance Agency's Michigan Integrated Data Automated System (MiDAS) system, which was found to have falsely accused at least 22,000 — and possibly more than 50,000 — of the state's residents of unemployment fraud between October 2013 and August 2015.
How did that happen? Writes Charette:
It turns out that Michigan decided to fight unemployment fraud using a software-driven approach, rather than the previous 'manual and paper intensive work process.' In fact, Michigan UIA officials decided that the determination of unemployment fraud would be made by the algorithms coded into MiDAS software alone, without human intervention or review. This required changing a state policy that required all suspected fraud determinations to be independently reviewed and issued by a UIA employee.

Using MiDAS would create a triple-win for the state, UIA officials argued: first, it would make the UIA "more responsive and efficient;" next, it would save the state $35 million a year in employee costs, since the agency could now lay off 432 workers; finally, it would "create a greater sense of service-level trust" among Michigan's unemployed since the automation would be much more accurate than the old manual method. Instead, however, MiDAS has served to create a significantly heightened level of distrust in Michigan state government, especially in the aftermath of the criminal botching involving its monitoring of lead levels in the city of Flint's water supply.

Seemingly, MiDAS was designed under the basic premise that all unemployment claims were fraudulent, and it was up to an unemployment claimant to prove otherwise. For instance, any discrepancy between what the employer reported to the UIA and what the claimant put on his or her application was seen as being deliberately fraudulent on the part of the claimant, even if the employer made the mistake or intentionally provided incorrect information to avoid legitimately paying unemployment. Furthermore, the MiDAS algorithms would regularly miscalculate a claimant's earnings over a quarterly period of employment, thereby showing they were ineligible for unemployment, and thus, MiDAS concluded, the claimant was indeed committing fraud. Worse, in some cases, MiDAS even accused people of fraud who, although they legally applied for unemployment, had never received any!

Once accused of fraud — and oftentimes the person wouldn't know they had been accused because they were "notified" through an UIA portal that they had no reason to check once their unemployment benefits ran out — there was little to stop the state from garnering their wages, taking their state and federal tax refunds, and the like. What's worse, the penalty the state imposed amounted to 400% of the unemployment amount the state demanded to be repaid, plus interest. Countless of those falsely accused have seen their financial and personal lives ruined."
After several lawsuits, warnings from the Federal Government and the state's auditor, the "robo-adjudication" system was finally stopped in late 2015. So, while many organizations can and will achieve the "triple win" from RPA, don't shortcut risk management.
Learn More About Service Automation and RPA
Cutter Research: Cutter clients can read the full Advisor "Combating the Scourge of Administrative Evil, Part I" to learn more about the MiDAS case.
Mary C. Lacity and Leslie P. Willcock's Executive Report, Smart Service Automation: Benefits, Cases, and Lessons reveals their research findings on RPA and cognitive automation (CA) tool adoption, and plus 8 case studies of successful adoption journeys.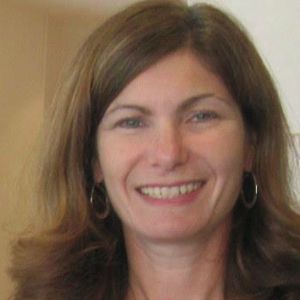 Anne Mullaney oversees Cutter's marketing and product development activities and in-house editorial/research teams. She has more than 25 years experience in the high-tech publishing business.