We recently asked Cutter Senior Consultant San Murugesan a question: If you consider the transformation of business to be phenomenal thus far, what do you expect the future of business will be? He answered our questions in his opening statement of a Cutter Business Technology Journal issue focused on the business opportunities in the new digital age:
"Well, it's definitely not going to be 'business as usual.' The business landscape is poised for an unprecedented wave of further innovations and changes. How these will emerge, who will be the leading players in different sectors, and how the changes will affect us — average people in both advanced and developing countries, young and old — are still unknown. Nevertheless, we can make educated guesses, which may eventually become reality."
Murugesan believes technological advances, such as augmented reality, virtual reality, cognitive assistants, 3D/4D printing, personalization, conversational interfaces, drones, deep learning, predictive analytics, IoT, blockchain, digital currencies, new payment systems, and affective computing, will play major roles in promoting and enabling the next wave of business innovation. "These technologies — combined with new business models facilitated by social/collaborative commerce, shared services, and crowdsourcing," says Murugesan, "will have a profound influence across the business world." In addition, he states that businesses will need to cater to the expectations and demands of the digitally embedded "selfie" generation of customers, while also serving older generations.
Murugesan reminds us, "Business transformation is not just about technology or the innovative use of technology. You need to bring together and integrate technology with business models, business processes/operations, organizational structure and culture, customer experience and engagement, as well as people's needs and wants. You also have to address security and privacy, reliance and trust, and customers' and partners' concerns and comply with regulatory and legal requirements. Businesses need to think both strategically and innovatively, visualizing a big picture of business and the supporting ecosystem in the new digital age".
Murugesan served as Guest Editor of the Cutter Business Technology Journal issue focused on the business opportunities in the new digital age.
Get Additional Insight into Business Opportunities in the New Digital Age
Cutter Research: Read San Murugesan's opening statement from the Cutter Business Technology Journal "Business Opportunities in the New Digital Age". Cutter clients can read all 6 articles. The issue raises a few pertinent questions business executives and IT professionals need to consider: Where is the business world headed? How will businesses get transformed, and what new applications and innovations will emerge? What will evolve as the "new normal"? What new opportunities will arise for the IT industry and technology professionals?
Enabling Supernormal Growth into Adjacent Digital Markets: A digital transformation is just that: transformative. The imperative isn't for technology to influence a business, a trend that was called "data processing" in the 1970s. Today, the conversation must be about leveraging digital innovation to transform the business.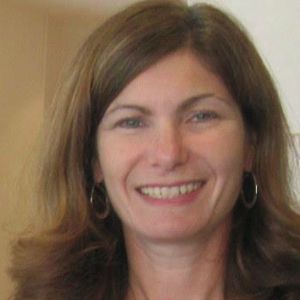 Anne Mullaney oversees Cutter's marketing and product development activities and in-house editorial/research teams. She has more than 25 years experience in the high-tech publishing business.