From time to time Cutter Senior Consultant Jens Coldewey talks with middle managers who started their Agile journey some years ago and are unhappy with the results. Here's his advice:
If you start changing an organization toward an Agile mindset, there's no real end. Agile is about creating an organization of continuous learning and the transformation is done when there is nothing new to learn, which will probably be never.

This puts an enormous challenge on middle management. In most organizations, lower management is responsible for actual delivery, upper management is responsible for keeping the organization prepared for the future, and middle management is responsible for stabilizing the organization.

Now continuous learning means that the organization is continuously in flux while the traditional tools of middle management are designed to prevent flux. This doesn't mean that we don't need middle managers anymore. Whoever is making that claim probably hasn't understood its role. However, tools and mindset need to change dramatically.

The traditional tools of middle management are operational and organizational structures, role definitions, and centralized processes. There are huge investments in these structures and they're usually defined as though there would be one best solution and the structures would never change. In learning organizations, these structures usually change faster than they take for design.

The new role of middle management in Agile organizations is to ensure that the organization keeps on learning and adapting. This is not easy, and you need to grow toward a catalytic leader to fulfil this responsibility. But it's far more rewarding than enforcing defined but dysfunctional central processes."
More Advice for Agile Managers
Cutter Research: Cutter clients can read more on Middle Management in Flux by Jens Coldewey. And try these articles by Jim Highsmith: For Successful Agile Transformation, Engage Your Middle Manager and Engaging Middle Managers for Sustainable Agility.
Cutter Consulting: Don MacIntyre has led large and small engineering organizations through successful transformations. He's helped many leadership teams become more supportive of their organizations. And now you can benefit from his on-the-job experience. Don MacIntyre's 2-day Agile Leadership workshop is designed to help leaders succeed with their agile transformation and develop the leadership skills required to achieve organizational agility.
Cutter's Senior Consultants are experts in training management teams how to both meet the needs of the Agile development organization and pursue the strategic goals of the business. At the end of this two-day Agile Management session, your executives and managers will know how to balance empowerment with governance, align goals and metrics up and down the organization, and determine the exact amount of agility (or stability!) your organization needs to support its business objectives.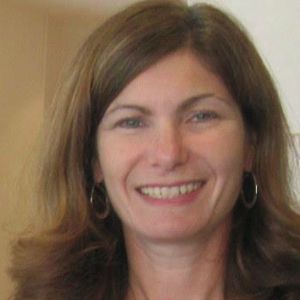 Anne Mullaney oversees Cutter's marketing and product development activities and in-house editorial/research teams. She has more than 25 years experience in the high-tech publishing business.