There's hardly an organization that doesn't strive to be innovative. But even well-managed companies struggle with it. Cutter Senior Consultant Borys Stokalski and Bogumil Kaminski report there are typically two points of failure for establishing a working innovation engine:
Point of Failure 1: Lack of Clear Innovation Governance
According to Stokalski and Kaminski, while companies think hiring creative people will automatically result in innovation, that is seldom the case. Instead (in addition?), you need to ask questions about the type of innovation that is required by your business strategy, that is, you need to engage in innovation governance. Innovation governance is critical to organizing for efficient innovation. How do you do it? Consider questions like, "Are we looking for fast value innovation that addresses customer experience?" or "Are we looking for a process innovation aimed at some sort of efficiency?" or "Is there a new business model that will positively change our revenue streams?" or "Are we trying to invent something completely new?" to help create meaningful innovations.
Point of Failure 2: Forgetting that Innovation is a Complex, End-to-End Process
Not only is it complex, and end-to-end, innovation also traverses organizational functions. Stokalski and Kaminski say that this is especially important in the discipline of value innovation. They propose that the "engines of innovation" pictured below be maintained and synchronized to form an efficient and effective innovation process that includes:
Delivery of quality ideas. Product teams should consolidate their understanding of customer journeys, personae, and markets to systematically review product feature roadmaps and define experiments that test new, promising product concepts and business capabilities and business models.
Experiment-based evaluation. Where possible, the new concepts should be evaluated using various kinds of prototyping.
Agile delivery. A quality idea, evaluated through experiments, is turned into a set of product features, processes, or service designs. Agile delivery serves the final act of the innovation process — implementation.
More Insight on Innovation
Cutter Research: Cutter clients can read more on Stokalski and Kaminski's Engines of Innovation in their recent Business Technology & Digital Transformation Strategies Advisor.
In "Enabling Enterprise Innovation Management Through Enterprise Architecture," Gustav Toppenberg explores the integration between the innovation management process and EA. He also highlights 10 key challenges that enterprises encounter and offers five pieces of advice on how to implement the concepts in your enterprise.
You may also want to read the Cutter Business Technology Journal on Serious Games as Tools of Innovation.
Cutter Consulting & Training: The unique Innovation Mapping methodology developed by Cutter Fellow Rob Austin, enables you to compares organizations, teams, and people along a number of dimensions that impact innovation giving you an understanding of your ability to innovate. You'll learn where the innovation gaps lie and discover how to close those gaps.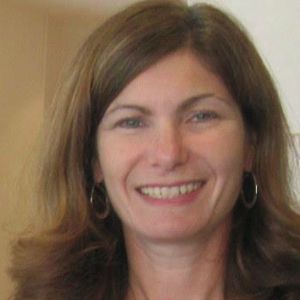 Anne Mullaney oversees Cutter's marketing and product development activities and in-house editorial/research teams. She has more than 25 years experience in the high-tech publishing business.