State Street Corporation's Advanced Technology Research Centres in Europe, the Middle East, and Africa (EMEA) and Asia Pacific (APAC), University College Cork (UCC) and Zhejiang University (ZJU), are proving that higher education and business organizations can successfully conduct R&D that benefits both academia and business. The joint research efforts have informed and benefited multiple stakeholders in the financial services ecosystem, including international standards bodies, customers, other financial services companies, and academia on how to efficiently integrate various fintech technologies, platforms, and systems together.
Cutter Business Technology Journal recently published an issue dedicated to some of this research. The four articles included focus on semantic ontologies, next-generation robo-advisors, tools supporting internationalization and localization of legacy systems, and 3D visual analytics. Philip O'Reilly, Cutter Senior Consultant and Director of the State Street Advanced Technology Centre at University College Cork set the stage for the four articles about some of the key technologies — semantic ontologies, next-generation robo-advisors, tools supporting internationalization and localization of legacy systems, and 3D visual analytics — that will be of significant relevance to the future of financial services and, potentially, other domains. He writes:
In this dynamic and rapidly evolving ecosystem, efficiently and effectively integrating data from the multiplicity of systems that exist is a significant challenge. Furthermore, CIOs and CTOs must continuously wrestle with the dilemma of when to invest — and in what technologies. Therefore, they face ongoing issues pertaining to standards and systems integration. This is where semantic technologies can play a key role. Through applying semantic technologies and adding a semantics layer to an organization's IT architecture, the organization's data can remain in its existing system (legacy information system, data warehouse, data­base, Excel file, etc.) and its existing format (structured, unstructured). By using triple store database tech­nology, data can be transformed into RDF graphs, an industry standard model for data interchange. A critical advantage of this approach is that an organization does not need to copy the entirety of the data universe into a triple store database; only data necessary for the specific use case is transformed.

This approach creates a map of an organization's data, encompassing its characteristics — specifically its data types, properties, and interrelationships — together with an explicit specification of the intended meaning of the vocabulary. Therefore, the semantic data model, through associating meaning with each piece of data, enables faster, better data analysis. The critical advantage of semantic ontologies is not just that they enable data to remain in its host system, but that they also support data standards, facilitating much greater levels of interorganizational data interchange. Furthermore, semantic technologies can play a vital part in dynamically identifying anomalies in an organization's data set through the utilization of inference engines. Among other things, this enables much better data quality for regulatory reporting.

The semantic ontologies approach has huge business value. Critically, when the next generation of fintech technology comes along, an organization won't have to undertake expensive system migration projects. For example, while semantic ontologies can be applied to existing systems, they will also help to maximize organizational value from distributed ledger (aka blockchain) technology.

Due to their potential for disruption, blockchain-based systems are attracting a massive amount of interest and investment. However, blockchain technology in and of itself does not address core issues pertaining to data quality and seamlessly facilitating exchange of data that may exist off chain. Therefore, R&D efforts are now looking beyond blockchain as a standalone technology, focusing on how a semantic layer can sit upon a blockchain-based system. A critical advantage of this approach is that it would facilitate a standard semantics-based data dictionary for multiorganizational data and assist with data quality issues, thereby offering a much stronger business case for the implementation of this technology.

In the context of decision support, robo-advisors have received a great deal of attention for their potential to assist both individual and institutional investors with their investments. Indeed, much of the recent focus has been on how these technologies should be operationalized, be it in a fully automated online model or via a hybrid model, whereby the technology is utilized by investment advisors to better inform their clients. Yet from a usability perspective, most of these systems are limited in that their interfaces are typically two-dimensional and text-based. Looking toward the design of the next generation of robo-advisors, researchers are exploring how big data, analytics, and 3D visualization techniques can be combined and integrated to operationalize greater analytical and predictive value. Not only is it possible to use these systems to track the performance of "star traders" and efficiently communicate and illustrate this using 3D visualization techniques, these systems can also predict the future of investment markets. By combining technologies, such systems will play a critical role in decision support by visually informing investors' investment decisions.
You can read all the details for yourself — the full issue in available for download.
Want to Read More on Fintech?
Just 6 months ago, Philip O'Reilly served as Guest Editor of another issue of CBTJ dedicated to fintech. Cutter clients can read the full issue. Articles include:
Also, check out "Accessing Innovation: Shadow IT and Fintech" by Leslie Willcocks and Daniel Gozman; "Fintech Startups vs. Banks in 2016: Competition or Cooperation? by Ellie Martin; and "Painting A New Financial Services Landscape" by Bjorn Cumps.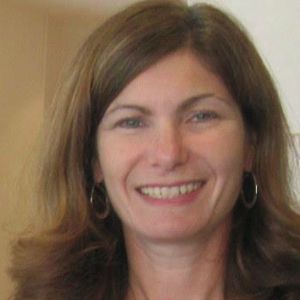 Anne Mullaney oversees Cutter's marketing and product development activities and in-house editorial/research teams. She has more than 25 years experience in the high-tech publishing business.