Cutter Consortium has been conducting a survey to gain insight into how organizations are adopting — or planning to adopt — blockchain technology. A few weeks ago, I reported on some of the finding about who is leading the blockchain efforts in organizations.
A significant indicator of how far a new technology has penetrated the mainstream enterprise is the extent that organizations are budgeting for its adoption or usage. Cutter Senior Consultant Curt Hall is analyzing the data for a series of Executive Updates, and recently revealed his findings about budgeting for blockchain. Current budgeting for blockchain efforts in the enterprise is quite limited, with less than 20% of surveyed organizations having done so. (See Figure 1 below.)

However, our find­ings show that the majority (44%) of surveyed organizations planning to develop budgets to support their blockchain initiatives expect to do so sometime over the next three years (Figure 2). And, it looks like 2018 will be the breakout year for planning blockchain budgeting efforts. Consequently, we should expect to see a real push for blockchain initiatives in 2018, if not sooner.
Says Curt Hall, "Most of the leaders and practitioners from different organizations implementing or working to implement blockchain applications who I interviewed during this study also feel that it is still very early for blockchain technology; hence, a lack of widespread budgeting for it is entirely understandable. However, interviewees were all quick to add that developments are moving quite fast. Although there are clearly aspects that need to be worked out (e.g., technology, standards, and regulations), those interviewed expect blockchain to take off within three to five years."
Get More Insight on Blockchain:
Cutter Research: Cutter clients can read Curt Hall's full Executive Update, Blockchain Rising, Part II: Budgets as well as  Blockchain Rising, Part I: Status in the Enterprise, where Curt gives more detail on blockchain adoption leadership and provides additional preliminary findings.
Every so often, a technology innovation emerges out of nowhere that appears to fundamentally challenge the prevailing social and economic paradigms, enabling a leap forward into the future. The Internet of Things (IoT) and blockchain technology are the latest examples, say Nagendra Kumar and Pradipta Chakraborty in Blockchains and the IoT: Realizing The Economic Potential
In Rapid Technology Innovation in Blockchain: Should You be on the Front Lines?, Nate O'Farrell states "Blockchain is here to stay, and while it will take some time to perfect as it becomes more mainstream, businesses should be asking, 'Do we want to be on the front lines of in this area of technology innovation?'"
Bootcamp: Get your team immersed in the challenges and opportunities digital transformation presents at the Cutter Digital Transformation & Innovation Bootcamp. They'll return with new ideas and strategies that have been vetted by other smart business leaders.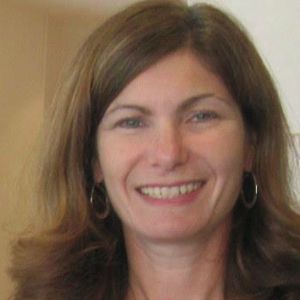 Anne Mullaney oversees Cutter's marketing and product development activities and in-house editorial/research teams. She has more than 25 years experience in the high-tech publishing business.