It could be argued that digital technologies present more profound and disruptive opportunities and threats to established business models than anything that's come before. In Digital Disruption of Business Models: The Mass Mitec Story, David Wortley charts the digital transformation of Mass Mitec, a UK-based small-to-medium enterprise, via a disruptive digital technology in the 1990s and uses the story to illustrate the potential and dangers of digital disruption.
Even though Mass Mitec had a very good understanding of the evolution of the technologies upon which its business models were based, and the organization had built a business development plan that reflected that evolution, it seriously failed to properly secure or exploit the business and contractual arrangements with its key partner.
The lessons David shares from this experience are relevant to today's innovators and digital disruptors. These include:
When establishing synergistic partnerships enabled by technology, ensure there is a shared vision for the future, especially if your partner's core business is different from your own.
Where possible, avoid exclusive agreements with a single partner unless you are protected by contractual arrangements, especially if your business is likely to become dependent on the single partner.
Be aware of how your innovative use of technology to create new business models and win-win relationships might be copied or repurposed by another organization to your disadvantage.
Understand the potential impact of technologies that might disrupt your business model.
Consider an early exit strategy for your business, especially if you recognize potential threats to the long-term sustainability of your business model.
Make sure you continuously monitor risks to your business model, not only technological risks but also contractual and relationship-related risks.
Learn More About Disruptive Business Models:
Cutter Research: Cutter clients can read David Wortley's case study in Cutter Consortium Executive Update, Digital Disruption of Business Models: The Mass Mitec Story.
In Building New Business Models with Blockchain, Curt Hall recommends that organizations should think how blockchain could power new business models that exploit its capabilities for optimizing contract management, financial transaction management, and identity management.
Bootcamp: Get your team immersed in the challenges and opportunities digital transformation presents at the Cutter Digital Transformation & Innovation Bootcamp, Oct 25-27. They'll return with new ideas and strategies that have been vetted by other smart business leaders.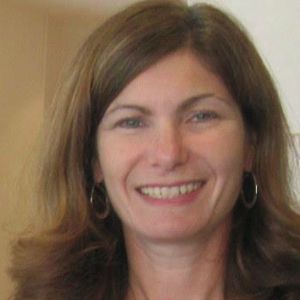 Anne Mullaney oversees Cutter's marketing and product development activities and in-house editorial/research teams. She has more than 25 years experience in the high-tech publishing business.