Design thinking is gaining popularity among managers as a means to spurring creativity in innovation and problem solving. With design thinking, multidisciplinary teams work visually to see through the complexity of their project. Several Cutter Consortium authors have been exploring design thinking and how investing a meaningful amount of time and resources to thinking actively about the future, with transdisciplinary, collaborative teams based can help run an innovative organization.
Transdisciplinary Collaboration
According to Cutter Senior Consultant Edgar Barroso, in order to create new products and services, build startups, solve unexpected problems, and design projects, organizations need to think about the future in a transdisciplinary manner and come up with ideas that might be implemented three or five years from now, sometimes more. His advice: "regardless of the size of your company, you can take advantage of thinking about the future and act on transdisciplinary insights. You'll learn how to engage with the foresight and transdisciplinary collaboration that leads to a greater understanding about the power data analysis, attitude, and commitment have in piloting your organization to lead, and not only follow, the next trends."
Separating the Problem from the Solution
Caroline Heerema had in-depth conversations on the design thinking process with interviewees from two companies, as part of the research for her Cutter Consortium Executive Report, Creativity in a Formula? A Peek Behind the Curtains of Design Thinking in Business. In these interviews, she uncovered two core mechanisms — (1) exploring and defining the problem and (2) developing solutions to the problem. Separating these activities  that are key to achieving an effective process with a successful outcome:
The team first puts extensive effort into understanding the problem, taking into account all its possible facets, the different users, and context. The aim of this part of the process is to arrive at a holistic understanding of the issue at hand, which can be channeled into a clear definition of the problem. While it may seem like a paradox, it is only when the full complexity of a situation is taken into account that it can be (re)framed in a concise and meaningful way. During this part of the process, it is highly counterproductive to already think in terms of possible solutions. After all, you cannot develop a really relevant solution if you do not yet understand the real core of the problem it should solve.
It is only after the problem is defined that activities for developing a solution can be begin. Heerema states, "these typically include various rounds of ideation, prototyping, and testing of solutions." By keeping the understanding of the problem as a frame of reference, a team can stay on track and on the same wavelength while venturing into the developing a myriad of ideas, new concepts, and concept elements. "Amidst these activities, it would be counterproductive if the team, or single members of a team, started questioning the framing of the problem or were to bring in ideas for solutions that address a different problem than the one defined. This punctures the team's momentum and gets it out of sync."
Heerema cautions that switching between these activities "must always be a conscious decision and not something that the team or individual team members do arbitrarily.
Design Thinking in Agile
In the Cutter Consortium Advisor, Implementing Design Thinking in Agile, Bhardwaj Velamakanni presents an overview of improving Agile techniques and practices by using design thinking and describes three techniques from design thinking methodologies that tend to yield benefits to Agile practitioners:
Personas and Empathy Map to Support Epics and Stories. Building these personas goes a long way to helping teams in user role modeling and understanding the intrinsic details that are otherwise likely to be missed.
Applying Design Thinking to Post-Retrospective Improvements. The emphasis on "thinking outside the box from end to end" will help team members keep the big picture in mind as they implement and optimize the action items.
Using a Design Thinking Tool for Distributed Agile Teams. Tele-Boards, though originally intended to help the design thinking teams, would come in handy for the distributed Agile teams by facilitating team collaboration with peers and stakeholders alike.
Learn More About Design Thinking:
Cutter Research: Cutter clients can watch Edgar Barosso's on-demand webinar, Transdisciplinary Innovation: Finding Solutions Where You Never Looked Before to discover how you can take advantage of thinking about the future and act on transdisciplinary insights.
Read Creativity in a Formula? A Peek Behind the Curtains of Design Thinking in Business for an introduction to the method itself, two cases and their design thinking practice, and a framework of findings with an explanation of the different concepts of the framework and their interconnections through examples from the cases.
Get more detail on three techniques from design thinking methodologies that tend to yield benefits to Agile practitioners in Implementing Design Thinking in Agile.
Bootcamp: Get your team immersed in the challenges and opportunities digital transformation presents at the Cutter Digital Transformation & Innovation Bootcamp, Oct 25-27. They'll return with new ideas and strategies that have been vetted by other smart business leaders.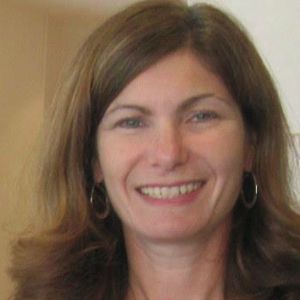 Anne Mullaney oversees Cutter's marketing and product development activities and in-house editorial/research teams. She has more than 25 years experience in the high-tech publishing business.