While your organization may understand the impact digitalization could have on its future, and be undertaking some strategies to seize the opportunity, it's important to consider your strategy for grooming and/or hiring digital talent. Without the right skills across the enterprise, both on the tech side and the business side, you won't be able to fully define and fulfill a digital transformation strategy. And here's a warning: be aware of the fact than any employees or executives who aren't getting digital career opportunities may be honing their resume.
In a series of Cutter Consortium Executive Updates, Gustav Toppenberg fleshed out the idea of creating a digital backbone to ensure that each transformation effort connects and leverages a common platform. A strategy for digital talent is a crucial element of the overall plans to digitalize the enterprise, and therefore a critical element of this digital backbone.
According to Toppenberg, digital leaders who are trying to establish and manage a digital backbone should be aware of four potential pitfalls and risks that exist in the digital talent arena. Those are:
Digital talent is transitory in nature.
Existing digital talent needs to be nurtured and cultivated.
A resource shortage complicates winning the "war on digital talent".
Viable career paths are necessary to establish a digital culture.
Writes Toppenberg,
There are many challenges in the journey toward establishing an enterprise that organizes around the recruitment, retention, and development of its digital talent. Roadblocks are vast, and only a few companies will likely manage to find a way to intertwine their digital strategies and their talent strategies in a way that ensures they have the right digital talent at the right time.
A successful digital talent initiative makes it possible for digital transformation efforts across an enterprise to enjoy the benefits of a just-in-time and fit-for-purpose digital talent pool. And it gives those talented individuals ample opportunity to put their skills to use across the enterprise.
Get Additional Insight into Digital Talent and the Digital Backbone
Cutter Research: Cutter clients can read Gustav Toppenberg's Cutter Consortium Executive Update, Overcoming the Talent Gap in the Digital Era, in which he fleshes out the 4 pitfalls and risks you need to be aware of as you consider a digital talent strategy.
Get a clear understanding of Data's Story: An Enterprise Asset in the Digital Backbone, in the first Executive Update of Toppenberg's series.
Bootcamp: Get your team immersed in the challenges and opportunities digital transformation presents at the Cutter Digital Transformation & Innovation Bootcamp, Oct 25-27. They'll return with new ideas and strategies that have been vetted by other smart business leaders.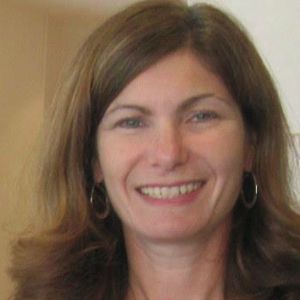 Anne Mullaney oversees Cutter's marketing and product development activities and in-house editorial/research teams. She has more than 25 years experience in the high-tech publishing business.