Last week, I wrote about Gustav Toppenberg's research on digital talent, the importance of cultivating that talent in your organization, and sounded the alarm that if you're not creating opportunities, you'll soon be watching your digitally talented employees walk out the door.
No matter how cutting edge your organization's work is, it's the people who make it successful. Bob Furniss offered four ways to put your people first and build relationships that will directly impact your success in the Cutter Consortium Advisor, Putting People First.
Cast a vision and communicate it at every level. What is your vision? What is your mission? It has to be more than something that is in a frame on a wall in the lobby. Have you tied your mission to your objectives? Do your objectives focus on the customer or on internal expectations or metrics? Try this: walk through your company tomorrow and ask your team to tell you the two most important results of their job. Let's hope that one of the answers has something to do with satisfying customers. You may be surprised at the results. A vision on the wall is good — living the vision is better.
Understand what makes your employees happy. Create a detailed process to seek feedback from your employees. As a first step, create an employee survey to help understand what is working and what needs to be improved. Allow employees to provide feedback on basic issues like morale, benefits, and recognition. Include a section that seeks their opinion about different levels of management. Also include questions about communication and how it can be improved. Once you receive the information, work with frontline managers to design plans to improve issues they have the ability to change. Do the same at every level in the organization and hold these managers responsible for change. Follow up with the employees on a specific schedule for change (three months, six months, annually).
Coach for a change in behavior. Coach for the purpose of improving behavior, not to just get people to do more work. The next time you have a coaching opportunity, ask the employee for his or her feedback first; this may actually change your feedback. Also calibrate as a last step and ensure that the person understands the expectation to actually change behavior. Don't wait for annual reviews to provide feedback. Coaching is something that occurs throughout the game.
Lead with your heart. Employees want to feel valued and build relationships with their leaders. People will stay in a tough job if the relationship with their manager is strong. Yet many frontline managers have not mastered the skill of building relationships with their team. Remember: people often leave their manager, not the company. Do your managers know: the first and last name of all their team members? Their spouse, significant other, childrens' names? Something recently eventful in their personal life? Their hobbies, passions? This basic information can be the first step in developing a relationship. Once managers understand what is valuable to the employees, they will have a better chance of getting employees to buy in to the things that are valuable to the company.
Get Additional Insight into Managing Talent
Cutter Research: Cutter clients can read 3 Habits in Support of the First Pillar of Lean Leadership: Respect for People by Em Campbell Pretty to learn about the habits needed to build a pillar of respect for people and culture.
In Living and Breathing Company Values, Stefan Surdek discusses the need for leaders to exemplify company values every day in order to fire up and motivate employees and to prove that the company values actually mean something.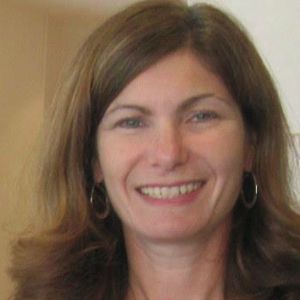 Anne Mullaney oversees Cutter's marketing and product development activities and in-house editorial/research teams. She has more than 25 years experience in the high-tech publishing business.