Many companies boast about having a culture of innovation, but, as Cutter Consortium Fellow Steve Andriole writes, they in fact don't. Instead of breaking free of their cultural constraints to truly innovate, they continue innovate in the past; that is, toward business models, processes, and technologies that are anchored solidly in the 20th century. To break through and become truly innovative Andriole advises organizations study what the best innovators have done and try to repeat their successes by following the formulas that have worked for the most successful innovators.
So what do the best companies do? How do they make the list of most innovative companies? In The Heart of Innovation: Best Practices from the Best Companies, Andriole offers a list of some of the best practices, especially as they apply to digital transformation:
Create time and space for reflection, ideation, and experimentation.
Maximize the diversity of thinking.
Foster connection, conversation, and "combinatorial chemistry."
Hear and empower new voices: employ young people, have a constant flow of newcomers, leverage people from the geographic periphery of headquarters; leverage outside help. (Here's more on digital talent.)
Invest in open innovation: use crowdsourcing, encourage partnerships, engage in acquisitions, foster incubation, create alliances.
Invest in business process management: model old and new (transformative) business processes that leverage digital technologies, simulate transformative business processes via emerging digital technologies, optimize digital technology investments through pilots and prototyping.
Construct an innovation "architecture": define the innovation process, build innovation portfolios, screen ideas with screening teams, practice consistent due diligence, empower the right professionals,
Measure innovation performance with quantitative metrics, scoreboards, and incentives.
Practice disciplined due diligence: manage objectivity vs. subjectivity, use standardized checklists and templates, employ repeatable due diligence processes.
Convert due diligence into business cases through: due diligence templates, business case templates, supporting governance.
For More Insight on Becoming Truly Innovative
Upcoming Free Webinars on Innovation:
Cutter Research: Cutter clients can get a checklist of the key questions to ask to figure out how your organization can innovate in Steve Andriole's Cutter Consortium Executive Update, The Heart of Innovation: Best Practices from the Best Companies.
Not every company can — or should — be digitally transformed. So before setting up an "Innovation Lab" or funding huge DT projects, do some homework and read Five Steps to Digital Transformation.
Consulting: Discover where the innovation gaps lie between members and groups in your organization — and discover how to close those gaps with Innovation Mapping.
Virtual Training: Learn How Technology Can Enhance Your Organization's Innovative Capabilities.
Bootcamp: Get your team immersed in the challenges and opportunities digital transformation presents at the Cutter Digital Transformation & Innovation Bootcamp, Oct 25-27. They'll return with new ideas and strategies that have been vetted by other smart business leaders.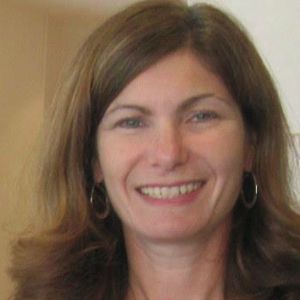 Anne Mullaney oversees Cutter's marketing and product development activities and in-house editorial/research teams. She has more than 25 years experience in the high-tech publishing business.