It seems clear that business architecture, as a discipline, is rapidly growing worldwide. Cutter Consortium's business architecture experts William Ulrich and Whynde Kuehn are seeing the sophistication of how people are using business architecture expanding. They're witnessing an escalation in both the depth and quality of how people are using business architecture and a shift in focus from how to just build a business architecture practice to how to strategically leverage business architecture to transform the business and launch it forward. Organizations are realizing that business architecture is a critical for translating strategy into execution for large scopes. Business architecture is the bridge between business direction and a coordinated set of downstream actions for business and IT required to make it real.
Last week, in the webinar, Business Architecture: Lessons from the Trenches, Whynde Kuehn told the success stories of six organizations that put business architecture into action. One of these, an international apparel company, used business architecture to help streamline product management across their many fashion brands across regions. The company had put in place a Product Lifecycle Management solution. But it didn't work for one particular brand in Europe — which happened to be company's the fastest growing brand. (The solution also didn't work for some other brands.) This "hot" brand reverted to a manual solution, but the solution was beginning to become a risk: an impediment to growth.
In comes the business architecture team. They created an enterprise-wide capability map, with great detail into their "Launch Product Value Stream" and its related capabilities, making it possible to analyze the needs of the fastest-growing brand in terms of product management capabilities and functionalities. Then the business architecture team used the framework for discussions at high levels across the many different brands. The team was able to talk with other brands about their product management needs and the solutions they were using, in case any of those could be leveraged by the brand that was the focus of business architecture team. The framework made it possible to have conversations with people from many brands (many of which did things differently) and with people in all sorts of roles, from merchandisers to product designers, supply chain, etc. Armed with the analysis, the business architecture team was able to present business solutions — based on objective feedback the team captured across all the brands — to the leaders.
It turned out to be a big success story because the work, which started out to reduce the risk for one particular brand, reinformed the entire enterprise about what really were its needs for a Product Lifecyle Management solution, based on objective facts, across all brands. This led to a very political decision to select a new PLM solution, shifting away the already-implemented one.
A side effect of this work was that that business architecture team brought brand teams together to share product management best practices and create new consistency in vocabulary and roles across the brands so they could collaborate in ways they hadn't before, and even gave people some new career paths across the brands. Plus, it gave visibility to the business architecture team.
For More Insight and BA Success Stories
Cutter Research: Get all the details of the international apparel company's BA success when you watch the on-demand webinar, Business Architecture: Lessons from the Trenches. (If you're not a Cutter client, you can register to watch it here for a limited time.)
In a series of Executive Updates, Whynde Kuehn and William Ulrich focus on the role of business architecture as a critical enabler of organizations to effectively operate, transform, and compete. Check out Business Architecture's Role in Crisis, Risk, and Compliance Management,  Leveraging Business Architecture to Drive and Deploy Innovation, Business Architecture: Critical for Digital Transformation, and Business Architecture's Role in Establishing the Cognitive Enterprise
Consulting: A Strategy Execution Lifecycle Assessment and Recommendations engagement, led by Whynde Kuehn, is a 1 to 2-week assessment will help your organization prioritize, architect, and plan changes from the top-down, instead of the bottom-up. You'll learn how to translate business strategy into action quickly and effectively through the adoption of several key elements: creating an "enterprise mindset"; deploying enterprise structure and accountability mechanisms; developing a business architecture that represents the entire scope of your organization; and designing a streamlined, strategy-execution approach.
Workshop: Gain an overview of foundational concepts, the business architecture framework, value proposition, governance, blueprint creation, interdisciplinary alignment and practice setup from Cutter's Business Architecture Immersion workshop, led by William Ulrich and Whynde Kuehn. At the end of it, you and your team will be positioned to take on a wide range of business architecture tasks and challenges.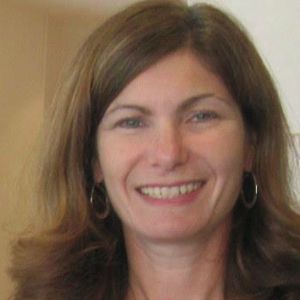 Anne Mullaney oversees Cutter's marketing and product development activities and in-house editorial/research teams. She has more than 25 years experience in the high-tech publishing business.