Knowing who is performing well in your organization — and why — are important factors in knowing what to do to improve. Traditionally, organizations have relied on subjective measures to answer questions of what is working and why it works. While sports and music are examples of the very few areas where it's possible to isolate the contribution of an individual to the success of the "system", the link between action and outcome is much murkier in most other areas. As Stefan Henningsson and Christian Øhrgaard point out in their recent article, Follow the Digital Trace: Turning Digital Artifacts into Digital Capital, most people contribute to success through a complex system of influencing conditions that involve teams, processes, structures, and many levels of intermediate outcomes before arriving at something measurable, such as profit. This relationship of action and outcome is full of ambiguity, and interpretations of it are not often based on facts and therefore highly subjective.
How can you know which individual's actions are really working and why? When you use a data-driven decision management approach, your analysis and decisions can be backed up with verifiable data. Of course, like all data-driven efforts, data-driven decision management relies on the quality of the data you gather and how effectively you analyze and interpret it. With digitization, you can increase the opportunity to gather and analyze data so that managerial decisions can be based on facts and not merely gut feeling.
According to Henningsson and Øhrgaard, producing digital artifacts gives data-driven decision making a key advantage: a digital trace that can be followed. In Follow the Digital Trace: Turning Digital Artifacts into Digital Capital, they report that
"unlike work with physical materials, almost every bit that is added to a digital artifact is associated with metadata explaining its provenance. It's as if every worker on a construction site signed and time-stamped each brick laid, and with a query you could determine to what extent each of those bricks contributed to the effectiveness of the construction. In a similar way, if the right measures are put in place, following the digital trace enables transparency, traceability, and objective insight."
The authors describe a five-step process for turning digital artifacts into digital capital, which can then be used as input for management decisions at both at the organizational and individual levels.
Decide on what is good. The first step is to define what "successful" means in the specific area that is being investigated. For some organizations, errors in the software code are simply not acceptable. For other organizations, cost efficiency might be the critical condition for success. For still other organizations, adaptability may be what will determine the long-term success of the organization. Defining the objectives of the task being investigated frames the standards that should be measured.
Convert the source code to a database of change history. In this step, source code is deconstructed into a data model that interrelates the specific element types that compose the code, such as methods, expressions, and variables, with their location in the source code. This makes it possible to interrogate the code base to understand the code and how it was created.
Enrich the data with contextual variables. This can include developer details such as job title, location, employer, cost, seniority, and skills. It can also include project-level information like bug reports. The more contextual variables added, the greater the possibility of identifying performance patterns in the data.
Visualize to identify patterns. Dashboard displays showing the relations between performance measurements, source code, and contextual variables allow for rapid identification of broad patterns. These might be individuals, teams, or projects that stand out from the average — positively or negatively. Advanced software tools aiding this activity enable dynamic exploration, with drill-downs into specific projects to view activity history for individual project team members. In addition, benchmarking the individuals', teams', or entire company's performance measures with those of industry peers or open source projects yields contextual insight and lets companies proactively set targets and create improvement initiatives.
Follow up with ad hoc querying. Ad hoc code exploration and mining your source code repositories narrowly or widely can provide additional insights on the causes of the pattern.
On an organizational level, data-driven decision making based on evidence sourced from the digital artifacts can be used, for example, for modifying the organizational structure or tweaking conditions so that teams can perform better. On an individual level, when you know the contribution individual digital workers make, you can manage talent more effectively and create appropriate reward structures. Plus, better understanding the cohort of high-performing staff can make future recruitment more effective.
For More Insight on Data-driven Decision Management and Turning Digital Artifacts into Digital Capital
Cutter Research: Cutter clients can read Stefan Henningsson and Christian Øhrgaard's article, Follow the Digital Trace: Turning Digital Artifacts into Digital Capital.
In Information Superiority = Digital Capital?, Cutter Consortium Senior Consultant Paul Clermont describes the point where digital information is robust enough to be called digital capital and can lead to information superiority.
Bootcamp: Get your team immersed in the challenges and opportunities digital transformation presents at the Cutter Consortium Digital Transformation & Innovation Bootcamp, Oct 25-27. They'll return with new ideas and strategies that have been vetted by other smart business leaders.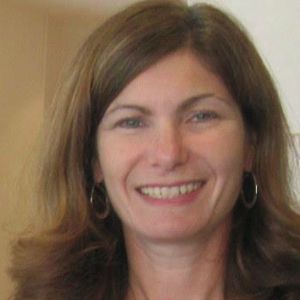 Anne Mullaney oversees Cutter's marketing and product development activities and in-house editorial/research teams. She has more than 25 years experience in the high-tech publishing business.