Starting next week, if your organization is a reasonably sophisticated Amazon Web Services (AWS) cloud user, it no longer has to pay a "minimum hour tax." Sounds pretty good, doesn't it?
Who is "reasonably sophisticated"? According to Cutter Consortium Senior Consultant Steve Chambers, you're sophisticated if you fall into one of these three categories:
You use DevOps CI/CD pipelines that build up and tear down environments all day.
You use an auto-scaling group managing a fleet of small instances that elastically grow and shrink on demand.
You have smaller and more variable, unpredictable workloads (startups, anyone?)
How do AWS's new billing options — pay by the hour, second, or even millisecond — make an impact? Take the example of Sophisticated User #1 above: under the old pricing model, if that team cycles through the build up/tear down four times sequentially in an hour, it would pay for four hours per instance, even if the environments only lived for a few minutes. But under the new model, it will only pay for one minute per instance plus the seconds that the instances are launched. That's a lot of savings.
In his Cutter Consortium Advisor, The End of the Minimum Hour Tax: AWS Launches Per-Second Billing, Chambers details how AWS will implement per-second billing, the impact of AWS on consumers, and the impact on AWS partners. Writes Chambers,
You will only benefit if you are reasonably sophisticated. If you are slow/inelastic/lazy/not bothered/old fashioned/not paying the bill and you don't exploit cloud elasticity or "do DevOps," then per-second billing will make no difference to your flat, flabby, static workloads and you will continue to pay a premium for your sloth. Harsh? Fact.
Basically, it's the truly agile who will benefit.
Chambers recommends that organizations make someone responsible for cloud finance. That person should drive your cloud team to:
Buy appropriate usage commitment
Ensure you're using, and not wasting, commitments
Update application architecture so it has an elastic fleet of small instances integrated with auto-scaling groups
Make cloud usage and cost transparent
For More on Cloud Procurement
Cutter Consortium Research: Cutter clients can read all of Steve Chambers analysis/recommendations in The End of the Minimum Hour Tax: AWS Launches Per-Second Billing.
If you are in the throes of cloud procurement — facing challenges around cost reduction, centralized billing, and agility — then buying indirect offers significant advantages. In The Cloud Buyer's Advantage, you'll discover how unlocking lower pricing to reduce costs and negotiating suitable procurement terms to improve agility can be achieved by buying cloud indirectly.
Watch Cloud Procurement: Find the Cost and Flexibility Balance. Cutter Senior Consultant James Mitchell explores why IT consumers should embrace trends toward commoditization of IT in order to access the ultimate in cloud procurement flexibility.
Consulting: Cutter Consortium Senior Consultant James Mitchell has developed a revolutionary way to determine how you can optimize your cloud use. Whether you're moving to the cloud or looking to save on your cloud investment, via a Strategic Cloud Procurement Assessment, Dr. Mitchell provides the tools and insight to help you understand cloud procurement and optimize your cloud computing spend.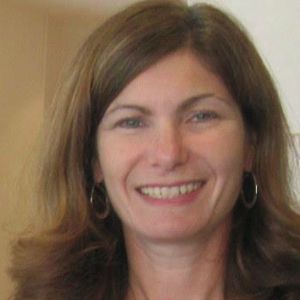 Anne Mullaney oversees Cutter's marketing and product development activities and in-house editorial/research teams. She has more than 25 years experience in the high-tech publishing business.