A few months ago, I wrote about Cutter Consortium's ongoing survey to gain insight into how organizations are adopting — or planning to adopt — blockchain technology. Cutter Senior Consultant Curt Hall has been analyzing the data and interviewing respondents to discover the stories behind the numbers. In a couple of recent Executive Updates, he examined domains and industries where blockchain technology is likely to have the most significant impact. The three leading domains, as you might have guessed and can see in the figure below, are banking/financial services, digital rights management (DRM), and supply chain/logistics.
 Figure 1 – In which industries and domains do you see blockchain having the most significant impact?
It's not at all surprising that banking/financial services is at the top of the list since  blockchain made its big splash with the trading of cryptocurrencies. But now, explains Curt Hall,
[m]ainstream banks and financial organizations are implementing blockchain to increase security, transparency, and the speed of transactions; blockchain can assist when it comes to securities by automating compliance via the use of electronic ledgers; organizations are looking to use blockchain to record and maintain titles and ownership information — particularly in areas traditionally underserved by traditional banks and other financial companies, which can include partnerships between industry and government entities; and cross-border trading and payments have emerged as one of the strongest applications for blockchain."
In addition, our survey reveals that telecom, Internet, communications providers, and various media, entertainment, and artist management groups are applying blockchain technology to create platforms to support their DRM initiatives. And supply chain and logistics are hot targets for blockchain implementation.
How are some other industries embracing blockchain?
Financial/accounting: Blockchain is facilitating triple-entry accounting, ensuring data integrity, expediting automated auditing, and streamlining money transfers and payments.

Healthcare: Projects are underway pertaining to healthcare data sharing, data protection, regulatory compliance, electronic health records integration, transaction and process optimization, and healthcare administration.

Insurance: There will be lots of blockchain applications in insurance, including claims management and processing; peer-to-peer insurance; managing policy, documentation and other information; automating sales and underwriting; and for supporting compliance efforts. Many blockchain pilot projects are already underway.

Internet of Things: According to Curt Hall,

Given the constant evolution in this area, we can expect to see some very innovative IoT-blockchain scenarios that will lead to disruption in many industries. We are already seeing some interesting prototypes. Indeed, a principal software architect from the survey told me:

'I think you are going to see a lot of disruption in this whole space. Alex Tapscott was speaking at an IBM conference about his Blockchain Revolution book. Some of the stuff that's in that book you think, oh my goodness, it's never going to happen. But then you start thinking about it, and it suddenly seems more possible. For example, what happens when you combine self-driving cars with blockchain? Well, essentially the car becomes an intelligent agent: you can summon the car, it can pay for maintenance, it can pay for fuel. Sure, it can be under control of some human entity, but it is also a form of autonomous agent that can take you to your destination.'"

Government: Blockchain will benefit everything from verifying and keeping property and other records secure to tax-record keeping, anti-fraud and accountability, securing the integrity of online voting and tax systems, and trade finance and logistics for import/export and other scenarios.

Legal: While blockchain is still at the beginning stages in the legal industry, it holds a lot of promise to significantly change the business of law. Hall says "we are seeing the formation of organizations trying to define how the technology can be practically applied." Smart contracts are an obvious scenario and could be used to encode the terms of legal documents. Electronic ledgers could serve to digitize, store, and maintain titles, ownership, and other deeds; public information like marriage and death certificates; and specifics concerning intellectual property rights. Such ledgers would centralize information for maintaining and sharing among concerned stakeholders, including clients, legal firms, regulatory agencies, and the courts.

Trade: Blockchain offers a way to optimize cross-border trade by digitizing the many steps involved in completing transactions and by moving from manual to automated digital-based documentation processing.

Manufacturing: There are many domains for applying blockchain in manufacturing and industrial settings in general, including for supply chain, logistics, and fulfillment, as well as supplier/resources management — particularly for managing the provenance of parts.

Media and Entertainment: Organizations are developing blockchain architectures for the management, authentication, and monetization of creative rights across diverse media industries. They are also employing blockchain to form new business models in media and entertainment.

Retail: Applications for blockchain in retail include accepting digital currencies for consumer/business purchases, proving product provenance, loyalty/rewards programs, and supply chain blockchains.
Get More Insight on Blockchain
Cutter Research:
Cutter clients can read Curt Hall's complete series of "Blockchain Rising" Executive Updates. He offers much more detail into the domains and industries that will be most impacted by blockchain in Parts V and VI.
What are the major issues organizations are encountering in their efforts to adopt blockchain? Discover the 7 Challenges Confronting Enterprise Blockchain Initiatives.
In Rapid Technology Innovation in Blockchain: Should You be on the Front Lines?, Nate O'Farrell states "Blockchain is here to stay, and while it will take some time to perfect as it becomes more mainstream, businesses should be asking, 'Do we want to be on the front lines of in this area of technology innovation?'"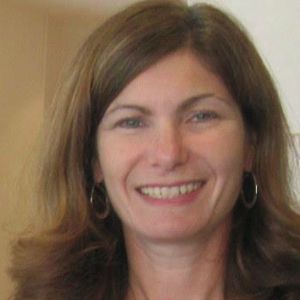 Anne Mullaney oversees Cutter's marketing and product development activities and in-house editorial/research teams. She has more than 25 years experience in the high-tech publishing business.