Nokia let the smartphone get away; Blockbuster never saw Netflix coming to steal its lunch. These are just two of the most frequently cited cases of incumbent businesses that didn't pay enough attention to the disruptive potential of innovation by a new entrant or competitor. Your company needs to be aware of the imminent reality of being disrupted if it doesn't stay ahead of the disruption curve.
How do you stay ahead? By starting innovation as early as possible. You've heard it many times: fail early, fail often. Or, as Lekshmy Sasidharan wrote in a recent Cutter Consortium Executive Report:
Begin adopting the disruptive and emerging technologies most relevant to your current and future business models as quickly as possible — the idea being to try soon, fail fast to learn fast rather than wait to be disrupted.

"The 'try soon, fail fast to learn fast' mentality is essential to both fail fast and fail cheap, since the cost of early failure is less impactful and there's more time for course corrections by learning from the failure and experimentation. When a company plans to be ahead of the disruption curve, it builds the required capabilities for current and future business models."
The capabilities Sasidharan refers to include leadership, ecosystem partnerships, strategic flexibility, and a culture that promotes a sense-and-respond outlook on the external environment. Each of these capabilities takes time to build, so getting started early will help you stay ahead of the disruption curve.
According to Sidharan, some of the critical success factor that enable adoption of disruptive and emerging technologies include:
Establishing the need for and communicating a sense of urgency across all levels of the organization regarding disruptive innovation and why it should begin now.
Demonstrating strong leadership tied to vision, strategy, courage, adventurous spirit, curiosity, and a clear sense of purpose and commitment to identify future opportunities and champion innovation; acknowledge the risk of failure; and plan, fund, reward, and incentivize innovation pursuits throughout the organization across departments and teams. This might even require some reconfiguration and disruption of existing leadership roles and management practices.
Defining, adopting, and implementing a suitable innovation management process to aid in the constant look out for suitable innovative opportunities and technologies, and pursuing innovative ideas from selection to implementation.
Employing a flexible organizational structure with centralized or decentralized innovation teams involving the right people at all levels in the innovation management process is important to stay close to the market and pick up relevant ideas for pursuit. This could require the creation of focused teams (e.g., an IoT for insurance lab or a digital solution center) or creating new leadership roles focusing on innovation (e.g., chief innovation officer or chief digital officer for spearheading digital transformation initiatives).
Considering "dual transformation" to address the major operational dilemma for incumbents on whether to innovate to improve value propositions to existing customers or to innovate to create disruptive revenue streams for the future.
Building an enabling operating model, capabilities, and culture to support innovation on disruptive technologies from an execution perspective. These comprise the reconfiguration or fresh build of assets, internal capabilities, organizational structures, and value chains — including people; tools, systems, platforms, and processes to experiment and train resources on and to measure and track progress on innovations at the enterprise level; and culture. Some key attributes of a culture that facilitates innovation include the freedom to challenge conventional and traditional ways of working and thinking, an external focus, reduced organizational hierarchies, increased agility/flexibility, encouragement and retention of diverse skilled talent, and risk taking.
Assembling the innovation ecosystem and partnerships required to support and adopt disruptive innova­tions. The integration and development of social media, mobile apps, cameras, for example, were crucial to the wide-scale commercial success and adoption of smartphones.
Building external focus, strategic flexibility, and dynamic capabilities to sense and respond in time. It is impossible to prepare for every future scenario; however, organizations require strategic agility/flexibility to respond quickly to the challenges of disruption and to build the capabilities to disrupt or course-correct quickly.
Sidharan's words of advice:
Planned disruption is more impactful than being pushed to react to disruption by a new entrant."
Get More Insight on Disruptive Innovation:
Cutter Consortium Research: Cutter clients can read the Executive Report "The Innovator's Imperative" by Lekshmy Sasidharan and learn more about staying ahead of the competition by building the capabilities and strategic flexibility to disrupt oneself and their market and avoiding the traps that prevent companies from pursuing innovation effectively.
In From Disruptive Innovation to "Killer" Innovation: How to Deal with Deep, Fast, and Detrimental Changes, Yesha Sivan, Raz Heiferman delve into the concept of disruptive innovation.
Jan Paul Fillie and Hans Boer discuss how pilot projects for digital innovations can benefit from adopting an Agile development approach in Disruption Calls for Innovation: Accelerate Agile.
While beating disruptive technology threats is very difficult for "incumbents," it is not impossible. In Disrupting the Disruptors: Three Design Patterns for Combatting Disruption in Incumbent Organizations, Dan Gordon presents three design patterns that incumbents have used to advantage in the past, together with some tips for succeeding with each of them.
To truly realize the unprecedented growth potential of digital business, enterprises must address four key imperatives for digital success, writes Kumar and Chakraborty in Competing in the Digital Economy: Continuously Disrupt with New Digital Innovations.
Cutter Consortium Executive Education: Cutter Consortium offers Executive Education days — singly or in a series — designed to move your entire team up the Digital Transformation learning curve.
Cutter Consortium Consulting: Innovation Mapping. Developed by Cutter Fellow Rob Austin, the Innovation Mapping model enables you to compare your organization's teams and people along a number of dimensions that impact innovation performance. Cutter's team does extensive interviews with key individuals in your organization to provide you with an understanding of your ability to innovate. You'll learn where the innovation gaps lie between members and groups in your organization. And you'll discover how to close those gaps.
Transitioning to Digital. Organizations need to transition to new models, while simultaneously launching digital initiatives. Cutter Senior Consultants Greg Smith and Carl Bate can assist you with digital strategy development, right through to advising on the changes needed to enable your organization to be more agile, collaborative, innovative, and fast as it pursues new business strategies.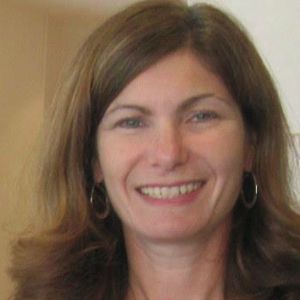 Anne Mullaney oversees Cutter's marketing and product development activities and in-house editorial/research teams. She has more than 25 years experience in the high-tech publishing business.