Recently, Cutter Fellow Steve Andriole took a wide look at insurtech. His insight, and a collection of articles on the topic, appear in a recent issue of Cutter Business Technology Journal (CBTJ). What exactly is insurtech? According to Investopedia, insurtech refers to:
the use of technology innovations designed to squeeze out savings and efficiency from the current insurance industry model.… The belief driving insurtech companies is that the insurance industry is ripe for innovation and disruption."
Steve Andriole has a unique perspective on insurtech having served as CTO and Senior VP for Technology Strategy at CIGNA Corporation, a $20 billion global insurance and financial services company. Writes Steve:
The insurance industry is very quickly evolving, despite cultural resistance and regulatory issues. Technology adoption is at an all-time high, largely because startups (which require the help of traditional insurers to handle underwriting and manage catastrophic risk) are defining new processes and whole new business models with technologies developing at an incredible pace.

"The insurance industry itself is a 'legacy' industry comprised of old processes, well-understood (though changing) regulations, and 'vintage' technology solutions. At least that was the view in the late 20th century. But as the 21st century progressed, data became increasingly important. When analytics emerged as a powerful predictive tool, the industry married its data with analytical tools and techniques. Today, there are 10 processes that sit squarely in the sights of a suite of emerging and even disruptive digital technologies."
The 10 highly repeatable and interrelated processes that insurers execute are: product development, pricing, underwriting, customer service, premium payments, payment collections, claims processing, policy administration, infrastructure services, and investment management. According to Steve Andriole, each of them can be improved by the following technologies:
Product development: telematics, wearables, social media, crowdsourcing, advanced predictive analytics, intelligent business process modeling and simulation
Pricing: blockchain, AI/ML, advanced descriptive and predictive analytics
Underwriting: blockchain, advanced analytics, AI/ML, intelligent process modeling and simulation
Customer service: telematics, wearables, social media, advanced analytics, intelligent chatbots, location-based services, conversational interfaces, AI/ML
Premium payments: blockchain, cryptocurrency, digital currency, AI/ML
Payment collections: blockchain, cryptocurrency, digital currency, AI/ML
Claims processing: telematics, wearables, blockchain, social media, IoT, advanced analytics, intelligent chatbots, location-based services, virtual reality/augmented reality, AI/ML
Policy administration: telematics, blockchain, advanced analytics, AI/ML
Infrastructure services: cloud containers, advanced analytics, AI/ML
Investment management: blockchain, advanced analytics, AI/ML
Steve's insight?
Insurtech is all about digital transformation. Insurance companies should pilot blockchain, advanced analytics, and AI/ML, among other technologies, to determine their potential to improve multiple target processes. The first step is to understand the target processes of the digital transformation effort. This requires expertise in business process management and business process modeling to the extent that old and new processes can be simulated against a set of measurable metrics.

"Many insurers have created innovation labs, which are formal, funded commitments to change — often necessary in insurance organizational cultures. Notable labs include The Innovation Lab from America's Health Insurance Plans and MetLife's LumenLab. Innovation labs enable prototyping. Successful prototypes become pilots. Pilots lead to deployment. The objective is process and product change that's beneficial to customers and providers: one-sided improvements are short-lived. This is the simplified best practice for technology adoption."
Could the example of the insurance industry be applied to your industry — yourindustrytech?
Get More Insight on Insurtech:
Cutter Consortium Research: Cutter clients can read the Cutter Business Technology Journal issue "Insurtech: Reinventing the Insurance Industry", which includes:
In Blockchain in Insurance, Cutter Senior Consultant Curt Hall reviews the blockchain applications likely to be adopted in insurance.
What Models Are Banks and Insurers Adopting to Drive Digital Transformation? Dorota Zimnoch reviews the rise of insurtech, which impacts the whole insurance value chain, from customer onboarding, through risk assessment, to selling the products, and finally to claims processing.
Cutter Consortium Consulting: Get the Help You Need to Reshape IT for Digital Success. IT can be a powerful force in helping organizations go digital. But many CIOs need to overhaul their own organizations first. This demands strong technology leadership, an objective analysis of the current state, and a roadmap for the reforms needed to support digital. With the data that emerges from 10-day assessment or your organization, Cutter Fellow Steve Andriole will help you articulate your future optimal organization, its structure, and the role of IT in your enterprise.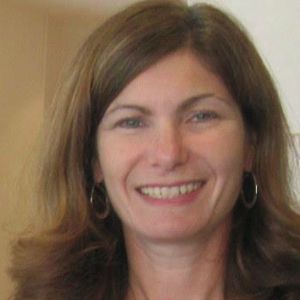 Anne Mullaney oversees Cutter's marketing and product development activities and in-house editorial/research teams. She has more than 25 years experience in the high-tech publishing business.