As pointed out in Insurtech: Processes are Ripe for Disruption, wearable technology can make an impact on the insurance industry's product development, customer service, and claims processing processes.
Wearable fitness devices, like watches and wristbands, are already providing insurers with access to customer data by tracking health behaviors and habits. Insurers are using this data to offer personalized service, improve risk assessment and pricing, and build customer engagement. The health insurance sector, pointed out by Dorota Zimnoch in How Digital Is Disrupting the Insurance Sector, is using IoT and wearable technology in these ways:
Vitality, the UK health and life insurer, rewards customers for being healthy by collecting data via wearable devices like Garmin, Polar, Fitbit, Apple Watch, and more.
Aetna has offered its customers an Apple Watch to track health and wellness.
FitSense is an app provided in a platform-as-a-service model that collects insights from mobiles and wearables and enables insurance companies to provide personalized service to their customers.
Chaotic Moon is developing a tattoo that will keep tabs on everything from medical conditions to financial information.
The smart brush from Beam, paired with the Beam app, tracks dental habits for dental insurance.
Quantifyle has launched Momentum Score, a wellbeing app that helps people achieve fitness goals while helping insurers reduce costs.
But IoT is not just limited to health and life insurance. The auto insurance sector also stands ready to profit from insurtech solutions. Telematics solutions, reports Zimnoch, such as the "black box" offered by Ingenie and Zubie, help insurers understand and reward safe behavior. In the property/casualty market, smart home devices like Nest, the voice-activated Echo, Domotz, and leakSMART can collect data on, detect, and/or automatically stop disasters such as fires or water leaks. Another trend, says Zimnoch, is the use of drones like Airphrame or Drox for real-time data collection, enabling insurers to analyze risk, estimate damage, and handle claims.
And then there's artificial intelligence. Writes Zimnoch,
Nexus Insurance believes AI could be profitably applied in such areas as fraud, claims, marketing, P&L analysis, behavioral analysis, and preventative insurance. Shift Technology offers an AI-based solution for claims management and fraud detection, while Cognotekt uses AI to optimize business processes. SPIXII is a chatbot that acts as an automated insurance agent and engages users in a simple conversation to instantly identify the best type of insurance for them. CogniCor uses natural language processing (NLP) and learning algorithms to enable businesses to understand and respond to customer questions and resolve issues on the spot in a personalized manner. Insurify is an AI-powered agent that lets customers start a car insurance quote by texting a photo of their license plate. It uses NLP to respond to users in an accurate and engaging way."
Get More Insight on Insurtech
Cutter Consortium Research: For more on insurtech trends and how incumbent insurers can respond, Cutter Consortium clients can read How Digital is Disrupting the Insurance Sector. Also, check out the Cutter Business Technology Journal issue "Insurtech: Reinventing the Insurance Industry", which includes:
Insurtech: Reinventing the Insurance Industry — Opening Statement
Riding the Insurtech Wave
Connected Insurance: Delivering Value with a Customer-Centric Approach
Let's Get Digital: Digitizing the Insurance Business with Service Platforms
Innovation in Insurance Support for Disaster Preparedness
Cutter Consortium Consulting: Get the Help You Need to Reshape IT for Digital Success. IT can be a powerful force in helping organizations go digital. But many CIOs need to overhaul their own organizations first. This demands strong technology leadership, an objective analysis of the current state, and a roadmap for the reforms needed to support digital. With the data that emerges from 10-day assessment or your organization, Cutter Fellow Steve Andriole will help you articulate your future optimal organization, its structure, and the role of IT in your enterprise.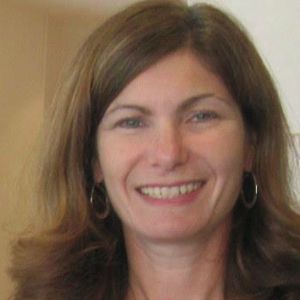 Anne Mullaney oversees Cutter's marketing and product development activities and in-house editorial/research teams. She has more than 25 years experience in the high-tech publishing business.