Cutter Consortium Fellow Vince Kellen continues to blaze the trail by using big data to improve the Higher Ed experience — not just for students, but also for educators, advisers, and administrators.
In addition to being a Cutter Consortium Fellow, Vince is the CIO at University of California, San Diego (UCSD), where he is leading the university's roll out of the Student Activity Hub, which gives real-time insight into student behavior and performance. UCSD can analyze and correlate the data and use it to create more positive outcomes — in this case, improved retention and graduation rates. Plus, as Edscoop recently reported in its profile of Kellen and the UCSD Activity Hub project, the actionable data can also help reallocate resources and streamline administration and support staff to help reduce costs.
Vince Kellen is certainly ahead of the curve with this project. But it's not the first time he's been out front. Several years ago, while serving as Senior Vice Provost, Kellen led University of Kentucky's bleeding-edge project to develop a student mobile application that integrated with the SAP HANA environment and separated out data visualization as a specific focus area for the advanced analytics team. According to Kellen, after just a month of ideation, his team had a robust list of possible places where high-speed analytics could benefit the university. The analytic models they created include:
Enrollment – specify class enrollment, midterm and final grades, credit hours attempted and earned, instructor teaching the class.
Student retention and graduation – include student demographics and cohort identification (e.g., John Doe is in the 2017 entering first-year student cohort).
Student demographics – include demographics such as age, high school GPA, entrance test scores (SAT, ACT), and subcomponent scores. Also, in a secure location, include additional personally identifiable demographic details such as name, address, email, etc.
Student performance – present the enrollment data in such a way as to easily show the student's performance for each term, including credit hours earned, term GPA, cumulative GPA for that term, etc.
Student academic career – keep a list of majors and minors for each student and degrees awarded. Also include details on students who transfer in and out, including transfer institution, credit hours transferred in, etc.
Productivity – the room utilization model contains every building/every potential classroom and lets users analyze the room capacity and enrollments for the class/event in room at five-minute intervals. The faculty stats-per-term model pulls together the number of students and sections taught per term and will contain other important data such as research expenditures per term and grant proposals submitted/won.
Micro-surveys – capture questions and answers from the My UK Mobile micro-survey feature.
Student involvement – specify interaction history with various applications, including learning management system, clickers, course capture and playback, academic alerts. Provide the basis for calculating student's K-Score.
In a case study he authored, along with his colleagues Adam Recktenwald and Stephen Burr, Kellen recounted how University of Kentucky took inspiration from the social networking world, added the power of big – and fast – data systems, and created mobile applications that improve the student experience. Big data technology at UK now provides students with a real-time "academic health record" via their mobile devices, sends alerts to faculty and advisors when their intervention is necessary, and makes escalation and follow up easier.
Get More Insight on Big Data Analytics
Cutter Consortium Research: Read Applying Big Data in Higher Education: A Case Study, by Vince Kellen, Adam Recktenwald, and Stephen Burr to discover the why and how UK combined mobile consumer technology with Big Data analytics to gets a host of new ways to provide students with basic support, and more.
In Big Data Security Solutions Picking Up Steam, Cutter Consortium Senior consultant Curt Hall reveals data on the extent to which organizations are using enterprise-grade security solutions for securing sensitive data in big data environments.
According to Cutter Consortium Senior Consultant Bhuvan Unhelkar, value is both hidden and embedded deep within big data. In Extracting the 5th "V" for Value in Big Data Strategies, he discusses how the value of a dataset — and its ensuing analytics — change based on the business context.
Consulting: Can you see the potential in your data? In a focused ideation session, or series of sessions, Cutter Consortium's Vinay Venkatraman can help your team visualize the many potential and profitable applications of high-speed analytics at your organization. Learn more about Data Analytics Ideation.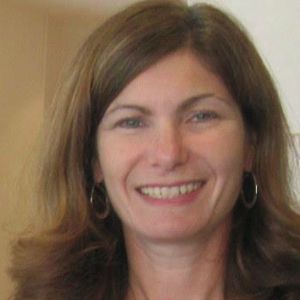 Anne Mullaney oversees Cutter's marketing and product development activities and in-house editorial/research teams. She has more than 25 years experience in the high-tech publishing business.