As the year winds down, our editorial team is once again curating predictions by Cutter Consortium Senior Consultants and practitioners (like you?) of what will happen in business technology over the next 12 months and beyond.
This annual tradition has foretold lots of trends: 8 Kinds of Transformational Initiatives in 2015; A Changing View of Social Media; Mobile + Disruptive Technologies = Killer Apps; Rapid Technology Innovation in Blockchain: Should You Be on the Front Lines?; Secure Collaboration in the Cloud: the End of the Oxymoron; and The Future of Collaboration, to name a few.
Last year, we published the 2017 predictions in Cutter Business Technology Journal and also in our free e-letter, The Cutter Edge. (Why not subscribe now? It's free!). We're again publishing predictions — for 2018 — in Cutter Business Technology Journal. If you have a prediction for that you'd like considered for inclusion, send a note to Christine Generali with a few sentences describing it. Full articles for accepted submissions will be due by December 22 and should be about 1,000 words. We anticipate answers to questions like:
What technologies are going to be game-changers for 2018 and beyond, and why?
What technologies will propel new digital business opportunities?
What strategies and operational priorities should technology managers be considering?
What will happen in areas such as big data, analytics, IoT, mobility, security, cloud, digital disruption and transformation, social media, cognitive computing, AI, machine learning, agile, fintech, innovation, architecture, etc.?

What else is brewing on the horizon?
What business benefits can be derived from these technologies/strategies?
How can companies leverage these technologies/strategies to gain competitive advantage?
How will these technologies/strategies improve the customer experience?
You can check out past years' predictions here: 2017, 2016, 2015, 2014, 2013, 2012, 2011, 2010. And watch this blog for some of 2018's predictions!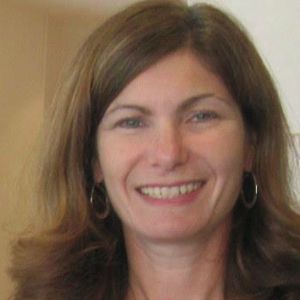 Anne Mullaney oversees Cutter's marketing and product development activities and in-house editorial/research teams. She has more than 25 years experience in the high-tech publishing business.