Digitally-driven change is messy and unpredictable and unsettles everyone. Embracing the mess, and fundamentally changing organizational culture is critical for successful digital transformation. In the words of Cutter Consortium a change management expert Sheila Cox,
"Digital transformation is not for the faint of heart. It means disrupting your company before your competitors do. It means experimenting, without any guaran­tee of success. It means creating something new and unproven, while sabotaging what's already working. Digital transformation means taking big risks."
According to Cox, traditional, 3-phased approaches to change management don't work with digital transformation. Why? Those approaches, such as Kurt Lewin's "unfreeze, change refreeze" methodology, and Conner's "present state, transition state, desired state" model, treat change as a discreet one-time event. But with digital transformation, organizations are continually living in the middle phase, where everything is ambiguous, and never moves on. That it, there is no third phase.
So what should organization and change leaders do? Says Cox,
Cultural change Is paramount. To realize the benefits of a digital transformation, organizations need to build and maintain a culture that adapts to a continually changing landscape. They need to build an adaptable culture where people recognize their limited ability to predict the future and seek opportunities that arise from the chaotic environment. They must frame themselves within a culture that allows leaders to maintain their confidence and focus even when initiatives fail to achieve business objectives."
Digital transformation requires flexibility to nurture innovation. Leaders, according to Cox, need to be confident their management can make sound operational decisions, and then must let go of control. Digital transformation just cannot occur if all decisions have to be made by the top: decisions can't be made quickly enough; people who are not involved in the decisions will often subtly resist the projects and programs, causing them to fail; and most importantly, if top management is involved in operation decisions, they have no time or energy left to focus on strategic tasks. Mature organizations must learn to delegate decision making to lower levels and empower teams for digital transformation to succeed.
While implementing new management practices can take a year or more, shifting an organizational culture can take several years.
You might want to get started yesterday.
For More on Change Leadership
Cutter Consortium Research: Read more from Sheila Cox in her Cutter Business Technology Journal Opening Statement, "Change Leadership in the Digital Era." Cutter Consortium clients can read the full issue, which includes 7 additional articles on building and maintaining a culture that adapts to a continually changing landscape.
In the on-demand webinar, The Human Side of Business Transformation, Sheila Cox leads you through the tricky human factors that could spell success (or failure) for your organization's digital. [Cutter clients can watch here.]
Cutter Consortium Workshop: In her Navigating Organizational Change workshop for business and technology leaders, Cutter Senior Consultant Sheila Cox equips leaders with the insight, perspective, and tools to help teams deal with the human side of technology-driven change.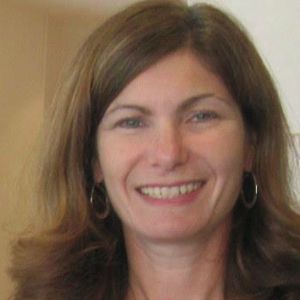 Anne Mullaney oversees Cutter's marketing and product development activities and in-house editorial/research teams. She has more than 25 years experience in the high-tech publishing business.