I can't think of a reason why a company wouldn't want happy customers. So why are there so many terrible customer experiences?
According to Cutter Consortium Fellow Steve Andriole, making customers happy is really straightforward: "There are no industry constraints, just leadership obstacles."
Here are Steve's 7 steps to gain happy customers:
Positive customer experiences can be created by first objectively baselining the current state of customer experiences.
Perform a competitive analysis of the companies in your industry and in adjacent industries to profile their best — and worst — practices.
Identify — and price — the best practices you identify from the competitive analyses that correlate directly with your customer experience pain.
Pilot initiatives to determine their relative impact. Obviously stay with the ones that work.
Adequately fund the initiatives that work.
Correlate the cost of the initiatives with returns on each investment — classic TCO and ROI analyses.
Ensure that everyone's on board with the customer experience improvement strategy, especially senior leadership.
Buy in from the top leaders is crucial. Says Steve,
Any doubt here will torpedo any attempts to find, keep, and monetize customers who love what you do."
You can find lots of lists on the Internet ranking companies with the happiest customers. The common characteristics of those companies include listening, communication, honesty, responsiveness, and innovation. But it also takes focus, investment, and a long-term commitment from senior management to create and deliver excellent customer experiences.
For More on Customer Experience
Cutter Consortium Research: In Steve Andriole's Creating Great Customer Experiences, Cutter clients can take a look at the most beloved companies and their best practices. To provide context to the explanation and management of customer experiences, Dr. Andriole discusses the role that vertical industry location, profit margins by industry, government regulation, and competition play in the customer experience management process.
Watch the on-demand webinar, Improve Customer Experience: Leverage Your Digital Data Streams.  Cutter Fellows Federico Pigni and Gabriele Piccoli demonstrate strategic and tactical opportunities made possible by DDS, focusing on the opportunities for improved customer experience. [Cutter clients can watch here.]
Cutter clients can get an overview of the benefits and integration points between CX design and business architecture in Making the Customer Experience Real with Business Architecture by Whynde Kuehn, and discover how cognitive systems can be particularly useful for establishing a more engaging and personalized relationship between a company and its customers, when they read Cognitive Systems for Enhancing Customer Engagement and Customer Experience Management by Curt Hall.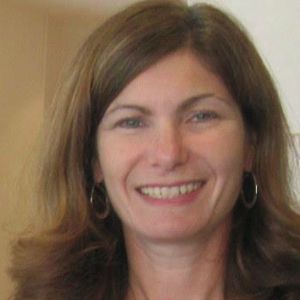 Anne Mullaney oversees Cutter's marketing and product development activities and in-house editorial/research teams. She has more than 25 years experience in the high-tech publishing business.