According to Harvard Business School Professor Karim Lakhani, who is also a Cutter Consortium Fellow, a new "hub economy" is emerging as a result of a shift in the business models companies are using to create and capture value. It's now networks and data that are the organizing principles. The hub economy, writes Prof. Lakhani in a recent article for Cutter Business Technology Journal, is disrupting traditional businesses — from retail to automotive, hospitality to health, manufacturing to finance — all across the spectrum. This, in turn, is creating world in which just a small number of companies (think Amazon, Facebook, Google, etc.) dominate.
Why? Karim states:
The nature of competition in the hub economy … drives much of the change. While increasing its customer base offers traditional product and service firms clear advantage early on, this competitive advantage diminishes after a certain point, making ongoing competition possible. In contrast, platform businesses like Amazon and Google benefit from increasing returns as their user base grows. Moreover, successful hub economy firms can leverage their network-based strength to enter and win in new markets, as Amazon has demonstrated repeatedly."
In Karim's short article, you can learn how some companies are responding, and discover the underlying principles of this new economic world.
For More on the Hub Economy and Digital Transformation:
Cutter Research: Cutter clients can get a checklist of the key questions to ask to figure out how your organization can innovate in Steve Andriole's Cutter Consortium Executive Update, "The Heart of Innovation: Best Practices from the Best Companies."
As we do each year, we asked Cutter's team of experts to weigh in on some of the technologies, trends, and strategies that will truly make waves in the months to come. The resulting articles were published in Cutter Business Technology Journal.
Not every company can — or should — be digitally transformed. So before setting up an "Innovation Lab" or funding huge DT projects, do some homework and read Five Steps to Digital Transformation.
Bootcamp: Get your team immersed in the challenges and opportunities the hub economy presents at the Cutter Consortium Digital Transformation & Innovation Bootcamp, April 8-10. They'll return with new ideas and strategies that have been vetted by other smart business leaders.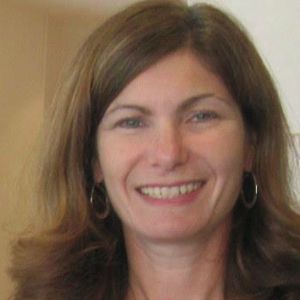 Anne Mullaney oversees Cutter's marketing and product development activities and in-house editorial/research teams. She has more than 25 years experience in the high-tech publishing business.